Welcome
Join us for our Upcoming Events:
26th Annual Greek Festival
July 27-29, 2018
CHECK OUT OUR NEW WEBSITE FOR THE FESTIVAL: SudburyGreek.ca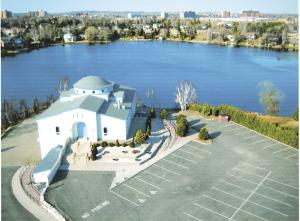 Welcome to The Sudbury Greek Commuity. While The Sudbury Greek Commuity is a membership based organization, everyone is welcome to enjoy the fabulous hospitality and friendly service which the Greek community is so well known for. You don't have to be a member to come here and you don't have to be Greek to enjoy the welcoming hospitality for which we are so well known.
We look forward to impressing you with our large, purpose built, function spaces perfect for corporate events, conferences, exhibitions, product launches, balls, charity events, weddings and other social gatherings.